Shopify, HTML, CSS, Adobe CC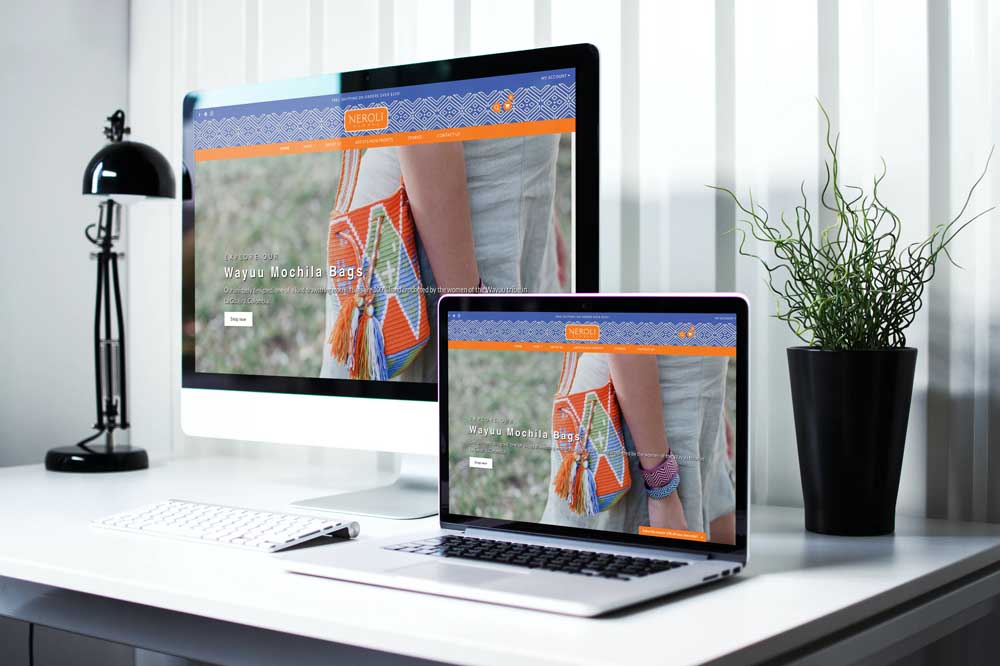 > Neroli Global—a storefront retailer of unique, one-of-a-kind handmade artisan goods and an essential oil skin care line—approached pxlpear with the goal of bringing their successful storefront to the online marketplace with the following requirements:
Responsive eCommerce Website
Easy to Manage Back-End
Large Inventory Tracking Capabilities
Email List Subscription, Management, & Marketing
Integrated Social Media Feeds
Cohesive Branding Throughout The Customer Experience
User Analytics
Blog
Gift Cards
Discount Codes
Contact Form
Embedded Map
> After gaining a more thorough understanding of the client's needs during the discovery phase of the design process, pxlpear advised Neroli Global upon the use of the Shopify platform to best facilitate all of their needs while keeping the management of their new online store—and related systems—as simple as possible; within a single platform. After undergoing the discovery, planning, design, development, and launch phases of the site, pxlpear trained Neroli Global staff on the ins and outs of managing their online business including updating their shop's products, publishing blog posts, sending email blasts, fulfilling customer orders, and more.
> Neroli Global has brought their business to the next level with their website up and running, raising brand awareness through content creation and lead generation, as they successfully receive and fulfill orders orders via their new, online channel of sales.